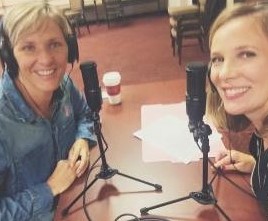 Welcome to The Prepare Podcast. 
Join us as women of faith and in ministry share their experiences and wisdom to prepare and equip us in our faith, pursuits, and callings.
Today's guest is Major Danielle Strickland. Danielle is a Canadian officer in the Salvation Army church.  Currently she's serving as the  Salvation Army territorial social justice secretary of the western territory of the United States based in the Los Angeles area. Danielle and her husband have also served in Australia. Danielle and I discuss her the Salvation Army International celebration Boundless, her journey into social justice, liberating and empowering women, women's ministries, healthy rhythms, living full and rich lives, letting go of perfect and recognizing the weakness and sin in our lives.
God is speaking powerful messages through Danielle and I am grateful for the time I got to sit with her and learn from her experiences.